How small restaurants can break up with GrubHub and UberEats
Online ordering technology is more important than ever to the food service industry. While small restaurant owners are far from out of the COVID woods, the hope is that those who have survived the eye of the pandemic can at least start to think about looking to the future rather than trying to merely survive. Some might be looking for ways to free themselves from the shackles of third-party aggregators, who they turned to out of necessity after the first lockdown. 

As specialists in restaurant technology,  we at Airro thought it might be helpful to outline some easy, inexpensive ways the little guy can avoid transaction fees on deliveries and start recovering their bottom line. Here are some quick-fire digital solutions to consider.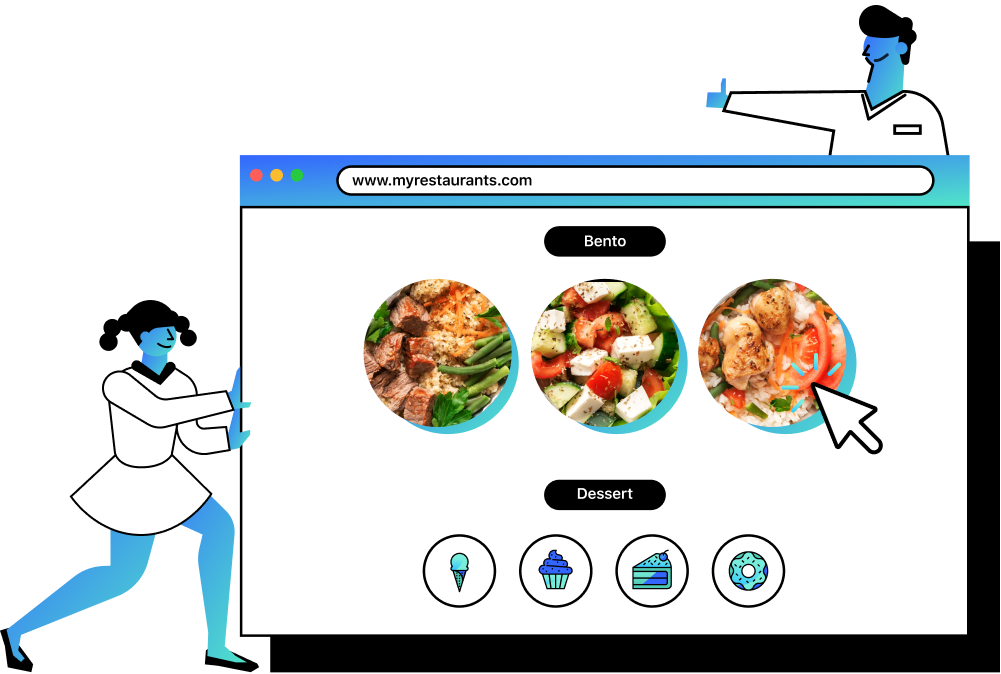 Manage your orders online
We've mentioned it before, but if you haven't already done so, it's imperative you have your own restaurant ordering software. There are many easy, inexpensive options that push directly to your POS such as Square and Clover that get you set up quickly. Make sure to integrate the platform with your website. For example, you can integrate your existing website with a Clover POS by using their REST APIs as a web app.
Provide strong incentives to use your own website
Win back customers from GrubHub and others by providing strong incentives that encourage repeat ordering through your own platform. Offering free food through Buy One, Get One Free deals is a low-cost way to convince diners to order directly from you. Promote these deals through all channels—email, social media and on your home page.
Make strategic website design work for you
Streamline your website design to make it easy for customers to order from it. That means ensuring that a direct route to your ordering platform is the first thing they see. All your landing pages should guide customers back to your platform.
Think outside-the-aggregator
If you can't use your own staff for food delivery, you may want to explore working with alternative digital courier services. Uber Connect, for example, allows users to order an Uber to pick up packages and deliver them to customers—this includes food. Some restaurants are reporting good experiences using Uber Connect for their food delivery—although it does take some planning and adjustments. 
Explore alternative payment solutions
The increasing popularity of digital peer-to-peer money transfer systems like Venmo and Cash App, which do not charge fees to send and receive money, is putting pressure on the monopoly of traditional payment methods (e.g. credit cards, and the hefty merchant transaction fees that come with them). Keep exploring ways to use services like Zelle and others for your payment transactions.
Manage food costing better
To make money, you have to understand what your food costs you. And yet many restaurants don't have an easy way of tracking costs. Selecting a hardware system that ties your inventory to your products can help you better streamline your menu based on variables like speed of service and inventory costs. You just need to choose the right system for the scale and complexity of your offering.

Bottom line for your bottom line? Keep looking around the corner. There's a lot you can do digitally to move away from third-party aggregators and start taking back control of your delivery business.