A taste for technology.
Leaving restaurant delivery hungry for more.
Client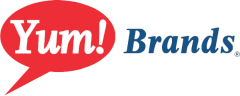 Services

Product Design and Development

Design Research

Platform Engineering
Android and iOS Development

Web Application Development

Employee Recruiting & Onboarding
Back in 2016, QuikOrder, a leading online ordering software and service provider for the restaurant industry, saw an opportunity to bring disruptive technology into the fast food Point of Sale (POS) market. They approached Airro about designing and building an Android, tablet-based POS platform for Pizza Hut that could replicate the database and save costs. In just a few weeks, we delivered a high-fidelity prototype that got QuikOrder salivating about the possibilities. When QuikOrder was acquired in 2018 by Yum! Brands, owner of Pizza Hut, KFC, Taco Bell and The Habit Burger Grill restaurant chains, they asked Airro to scale and adapt the platform to work across Yum's multiple brands worldwide. Airro is a full-service digital product design and development agency.
Since then, Airro has become a strategic digital partner to Yum, helping them evolve and adapt a global, scalable technology strategy for easy online ordering that Yum can deploy anywhere—ultimately leading to increased revenue and operational efficiencies, lower labor costs and an enhanced overall customer experience. As Yum continues to double down on its commitment to digital innovation, we're also helping them build a diverse, high-performance in-house technology team.
A recipe for success
The highly-customized, multichannel ecommerce platform is designed from the ground up. It's easy to manage, as well as easy to scale and adapt to changing needs (hellooooo, COVID-19) and surge users during high-profile events. And because Airro designed it to be more reliable and cost-effective.
Getting in touch
During the product design phase of the POS platform, Airro developed a set of design guidelines based on the latest functionality in touch-based devices at the time. To appeal to Yum's younger employee demographic, Airro took advantage of large touch areas and used gestures where appropriate to create a more contemporary user interface.
Ready to order
Airro was able to reduce the typical POS in-store setup process from days to minutes. The process can even be completed by anyone without a high degree of technical knowledge.
Let's taco 'bout kiosk ordering
To truly understand the operational side of the Taco Bell business, the Airro team worked tirelessly to understand how to connect the dots between the digital and brick and mortar side of the business. We spent a full day at a local Taco Bell store to conduct employee interviews and videotape crucial steps in the kiosk ordering process.
Pod people
Airro currently has a dedicated Agile Pod—a small, self-sufficient team with highly specialized skills—to address the ecommerce needs of KFC. It's a complex project with a tight timeline that requires significant product/project management from Airro. The team is conducting critical platform engineering, defining the APIs and core components of the KFC POS system such as ordering, shopping cart and payment engine. We're also working on the complex integration of these services with third party delivery and food ordering apps.
Team Yum
After the QuikOrder acquisition, Yum focused its digital strategy on investing in in-house technology. To help them build a world-class development team, Airro has been an integral part of the interviewing and onboarding process—creating coding challenges and onboarding guides and hiring and mentoring developers.